Endorsements 4 Re-Election
Leaders in the Community: Organizations:
Mayor Darrell Steinberg * Stonewall Democrats
Supervisor Phil Serna * Sacramento Building Trades
Assemblymember Jim Cooper * Operating Engineers Local #3
City Council members Steve Hansen, Jeff Harris, & Eric Guerra * Natomas Democratic Club
Natomas School Board Members: Scott Dosick & Sue Heredia * Carpenters Local #46
Sacramento City Bd Members: Darrel Woo, Jessie Ryan, & Christina Pritchett
Board of Equalization Member, Fiona Ma
Darrell Roberts, Roberts Family Development Center
SMUD Board Member, Nancy Bui Thompson & Gregg Fishman
Former Assemblymember Mariko Yamada
Governor's Appointment Secretary, Mona Pasquil
Parents / PTA Supporters Classroom Teachers
Monte Maxwell, Natomas Sch Foundation / Coach / Parent * Joel Schwieger, Teacher, Natomas H.S.
Sonia Mercado, President, Inderkum IB / Natomas Sch Foundation * Liz Holland, Teacher, Natomas Park
Lisa Haynes, Past Natomas Community Assoc Member * Kendra Gorski, Teacher, Heron Sch
Yating Campbell, Parent, API Leader * Kim Texeria, Teacher, Natomas H.S.
Selah Misquez Schoech, Past President, Paso Verde PTA * Kneece Camp, Teacher, Parent
Lee Xiong, Parent / Community Leader
Molly White Ibietatorremendia, Heron PTSA Community Leaders
Leslie Rubalcava, Parent, PTA member * Mooney Gow, Community Member
Jack Mele & J.T. Smith, Parents, PTA members * Sam Catalano, Founding Member, Stonewall
Sumiti Metha, Parent, PTA member * Ron Hickey, Mentor Leader, American Lakes Elem
Margie Brown Rueb, Parent, Paso Verde Sch, PTA member. * David Von Aspern, Past, Natomas Comm. Assoc
Kala Tailor, Parent * Nate Pelczar, Natomas Sch Bond Oversight Cmte
Parm Johal-Atwal, Parent Westlake Charter * Mary Wallers, Bd Member YMCA & Families First
Vickie Lee, Parent * Michael Tobin, Community Member
Tanya Praest, Paso Verde Sch, PTA member & NUSD Employee * Holly Fraumeni-De Jesus, Community Member
Kirian Sibia, Parent, Westlake Charter * Adrian Ross, Maddbacker Children's Foundation
Darcy King, Parent * Lakhvinder Singh, Sikh Community Leader
Linda Ramos, PTA Parent * Kevin Brown, Pastor / Baseball Coach
Alicia Lewis, Heron Parent * Bruce Roberts, IB Parent, Natomas Sch Bd (Fmr)
Lisa Rojas, Parent, former Natomas Foundation Member * David Sobon, Wide Open Walls / DSA Auctions
Elaine Trevino, Parent, PVS * Devin Lavelle, Parks Commissioner
Rachel Burkhardt Perry, PTA Parent * Dan & Sue Trescott, Owners AIM / Walk To Sch. Partner
Angela Kellogg, PTA Parent, NP3
Christopher Michael Holley, Parent / Actor
Deanna Daly, Parent Star Academy
Erika Calhoun, Parent
Mihn Ngoc Rubin, Parent, Star Academy
Marci Allen Wulff, PTA parent, PVS
Stacy Throop, NUSD employee / Parent
** Titles are for identification only.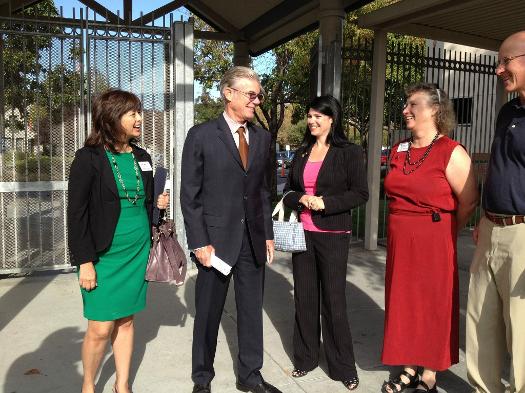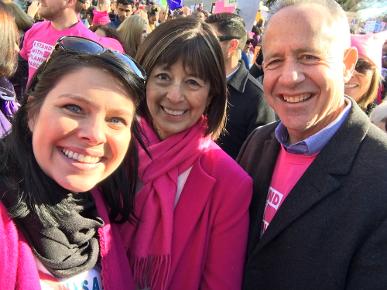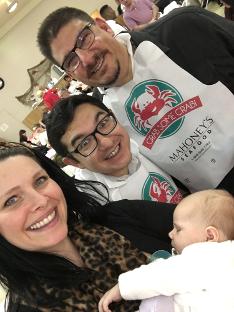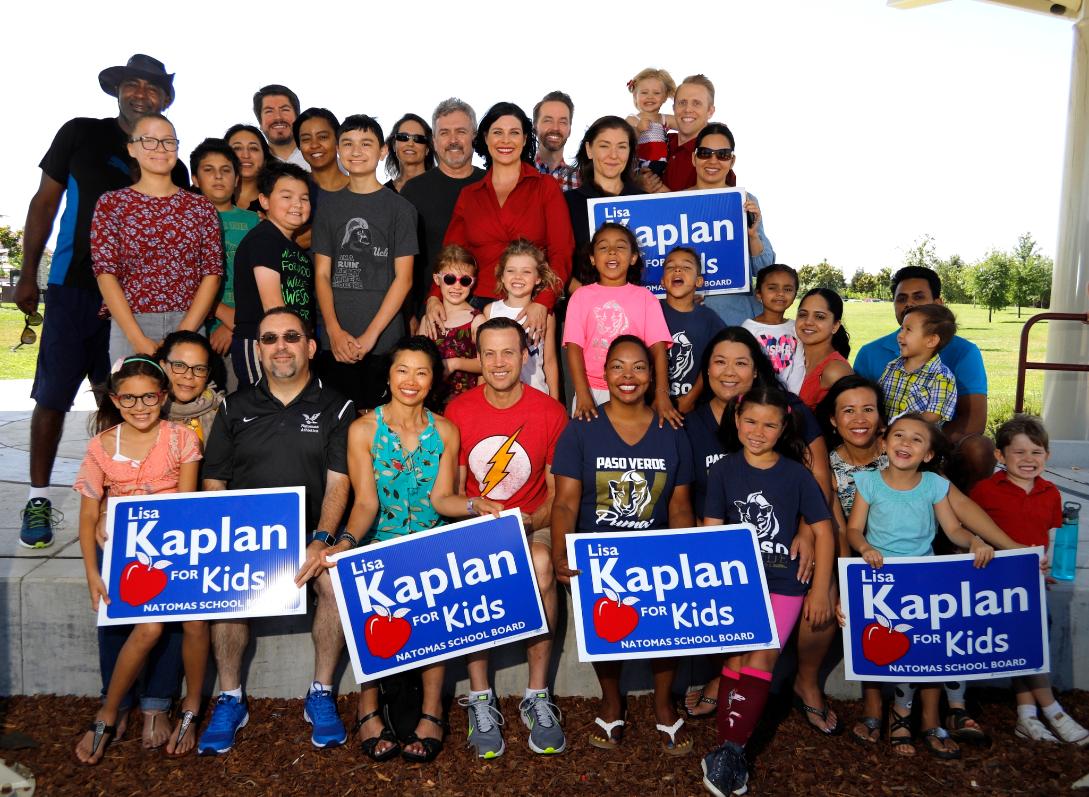 © Copyright Lisa Kaplan 4 Kids (Natomas School Board)
Paid by Lisa Kaplan, Natomas School Board 2018, FPPC #1244361